February 6th, 2008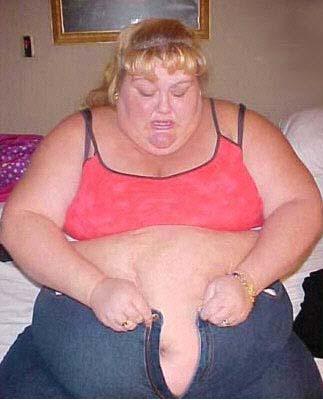 Food Fascism on Steroids

Posted by Karen DeCoster at 09:27 PM

Since the U.S. Centers for Disease Control and Prevention has identified Mississippi as the "fat state," the fascist wackos in the Mississippi legislature have a plan: they want to make it illegal for anyone with a BMI (Body Mass Index) of 30 or more to be served a meal in a restaurant.

"Any food establishment to which this section applies shall not be allowed to serve food to any person who is obese, based on criteria prescribed by the State Department of Health after consultation with the Mississippi Council on Obesity Prevention and Management," the bill states.

AN ACT TO PROHIBIT CERTAIN FOOD ESTABLISHMENTS FROM SERVING FOOD TO ANY PERSON WHO IS OBESE, BASED ON CRITERIA PRESCRIBED BY THE STATE DEPARTMENT OF HEALTH; TO DIRECT THE DEPARTMENT TO PREPARE WRITTEN MATERIALS THAT DESCRIBE AND EXPLAIN THE CRITERIA FOR DETERMINING WHETHER A PERSON IS OBESE AND TO PROVIDE THOSE MATERIALS TO THE FOOD ESTABLISHMENTS; TO DIRECT THE DEPARTMENT TO MONITOR THE FOOD ESTABLISHMENTS FOR COMPLIANCE WITH THE PROVISIONS OF THIS ACT; AND FOR RELATED PURPOSES.
Remember the fat child who was kidnapped for being fat by social workers?
And how about the woman who was denied permission to join her husband as a new immigrant to New Zealand because she was too FAT.
Its clear.
The War on Drugs failed as a means to bring in total control.
The War on Ignorance…obvious failure
The War on Poverty. Epic Fail.
The War on Terror; everyone is laughing out loud at it.
The War on FAT will win where the other wars failed to succeed!