January 10th, 2009
And What Have You Done With My Body, God?
4 cd digi box set including 56 tracks, 41 previously unreleased. Full "Into Battle…" EP "Close (To The Edit)" and "Moments In Love" cassette singles on CD for the first time. 36 page booklet containing track-by-track commentary by all five original members.

[…]
WTF did you read that?
FORTY ONE PREVIOUSLY UNRELEASED TRACKS.
As you can imagine, it was ordered on teh spot. Yes, 'teh'.
When this man: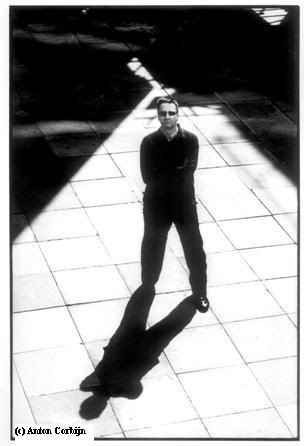 took this man's:
manifesto:

The slim volume of essays, presented here for the first time in English translation, is one of the significant documents of musical aesthetics of this century. If the book itself has remained the province of a mere handful of readers, its ideas, passed on through a variety of later musical and literary movements, became the inspiration for some of the most innovative artistic creations of modern times. Luigi Russolo anticipated-indeed, he may have precipitated-a whole range of musical and aesthetic notions that formed the basis of much of the avant-garde thought of the past several decades. His ideas were absorbed, modified, and eventually transmitted to later generations by a number of movements and individuals-among them the futurists, the Dadaists, and a number of composers and writers of the nineteen-twenties. The noise instruments he invented fascinated and infuriated his contemporaries, and he was among the earliest musicians to put the often-discussed microtone to regular practical use in Western music. Russolo's views looked forward to the time when composers would exercise an absolute choice and control of the sounds that their music employed. He was the precursor of electronic music before electronics had come of age.

[…]

http://www.pendragonpress.com/books/bookdetail.php?PPNo=345B
used this to make it real:
used her:
to make it 'musical' very very beautiful…
and never forgetting J.J. Jeczalik, Gary Langan and the priceless Horn….
you received something that 'raised the bar' and which today makes almost everything look and sound like shit.
Once again ladies and gentlemen few, was how it was done.
That is what it looks like… and sounds like… when you put people who can THINK together and let them get on with it.
That, my friends, is why I RAIL constantly about the desert of the real, about the dearth of anything real, anything that contains even the faint echo of a single real person's thought.
A famous bass player said, after being heckled 'over and over' to play a song about entomology, "all we need is one person with an original thought".
That was in 1979.